SEO Adelaide | Digital Marketing Services
Nicholls Web Consulting Services & SEO in Adelaide
So who are we, what do we do, and how do we do things?
After a ten year journey in digital marketing management roles with some of the world's largest publishers, Nicholls Web Consulting has been created for the specific purpose of assisting small to medium business in their online marketing and Search Engine Optimisation requirements.
As a local business, our aim is to provide a marketing consultancy and digital marketing to local businesses in Adelaide that is based on sound ethics, demonstrated experience, exceptional values and transparent accountability of which adds tangible value to any organisation and their marketing endeavours.
As a digital marketing agency, we understand how hard it is to keep up in the fast-paced and ever-changing world of online marketing. We look to partner with Australian businesses that share our vision of educating, motivating and engaging consumers based on their online behaviours.
We also understand that business owners are often swamped with choice when it comes to online marketing companies. The overall saturated market can prove to make it increasingly difficult to find a trusted web marketing partner who has the experience to bring an extensive online strategy together at a reasonable rate of exchange for the services they provide.
Why Choose us for
Adelaide SEO and Web Development

?
As the global shift in marketing trends continues to swing towards digital, our digital agency is proud to offer South Australian business owners with general marketing consulting for both new and existing projects. Our services include website developments, social media strategies, digital sales tactics and Search Engine Optimisation to increase the revenue share for your business. After all, this is what pays the bills.
Our marketing consultancy team also offer in-depth statistical audits to assess the current status of your business' current online presence and marketing strategy. From here, the team will bring forth cutting edge ideas that can help increase your conversion rate, no matter the business type
We are passionate about wanting businesses to thrive using our web marketing services, striving to help ensure a positive marketing strategy outcome that is completely measurable in terms and language you can understand.
We encourage you to explore our website and the services we offer, and we welcome your enquiry at any time.
Eben Nicholls – Principal Consultant.
Nicholls Web Consulting.
Our Search Engine Optimisation Process
(SEO)
SEO Keywords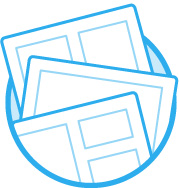 On Page SEO
Align Social With SEO Search Engine Trust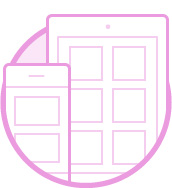 Build Google Authority
SEO – Repeat
Our Web Development Process
What people say about our
SEO & Web Design Service

Eben Nicholls is a true webmaster.
He knows the mechanics behind getting huge increases to your web presence at an affordable and realistic rate.
His straight-to-the-point, no fluff, approach is welcomed in such a highly competitive and often misleading industry.
With everything working against my web presence, Eben was able to overcome many obstacles that new business owners wouldn't need to face and we came out on top - on top of the Google Search that is! From page 6 to Position 2 on first page for my most competitive keyword in a matter of months.
Highly recommend you work with him, I will be continuing my web journey with him.

In my capacity as General Manager and Managing Director of Termi Home and Commercial I have had the good fortune to work closely with Eben Nicholls.
During this time I have found Eben to be a highly professional, dedicated individual who responds quickly to client requests and is willing to go the extra yards to ensure nominated goals are achieved.
We have realised substantial business development and growth due to the sole efforts of Eben.
Any business seeking an online marketing edge should not hesitate in engaging Eben to review and develop successful initiatives to generate tangible growth.

I approached Eben with the view of purchasing an online national business.
Sorting through all the sub-par businesses out there was a big task so the assistance and knowledge Eben provided was extremely valuable. We sat down to analyse several businesses together to find a suitable candidate.
Once I purchased the national online business, Ebens expertise was again critical in growing the business quickly. There were a few challenges along the way with a supplier change, however Eben provided a solid framework to make it all work and offered his connections freely to make overcoming those challenges as smooth as possible.
The results? 3 months after the purchase I have just logged over 400% increase in profit.
I highly recommend Eben and his consulting services to anyone with an online business, or looking to purchase an online business. His expertise and knowledge would take years to acquire on your own, so I look forward to working with Eben again in the future... only hope he doesn't get too busy!